Kia AI tailors vehicle interiors to passengers' emotions
In 2019, I had the chance to spot this "vehicle" twice. At CES 2019, in Las Vegas, NV, and the MIT, Media Lab. It immediately called my attention. In both events, I couldn't talk to anyone that worked at the stand because of the overwhelming crowd of interested visitors, so I did my own tour.
I walked around the vehicle observing it with designer lenses. It was an attractive and innovative concept. The shell was rounded in front and back. It was like an oval cylinder shape with shiny black finish, and a gray accent border. In the interior, it had a minimalist dash board, an airplane shape steering wheel, two pedals (accelerator and brake), middle console with a wheel controller, and four comfortable leather seats. It felt complete, real, and ready to take off.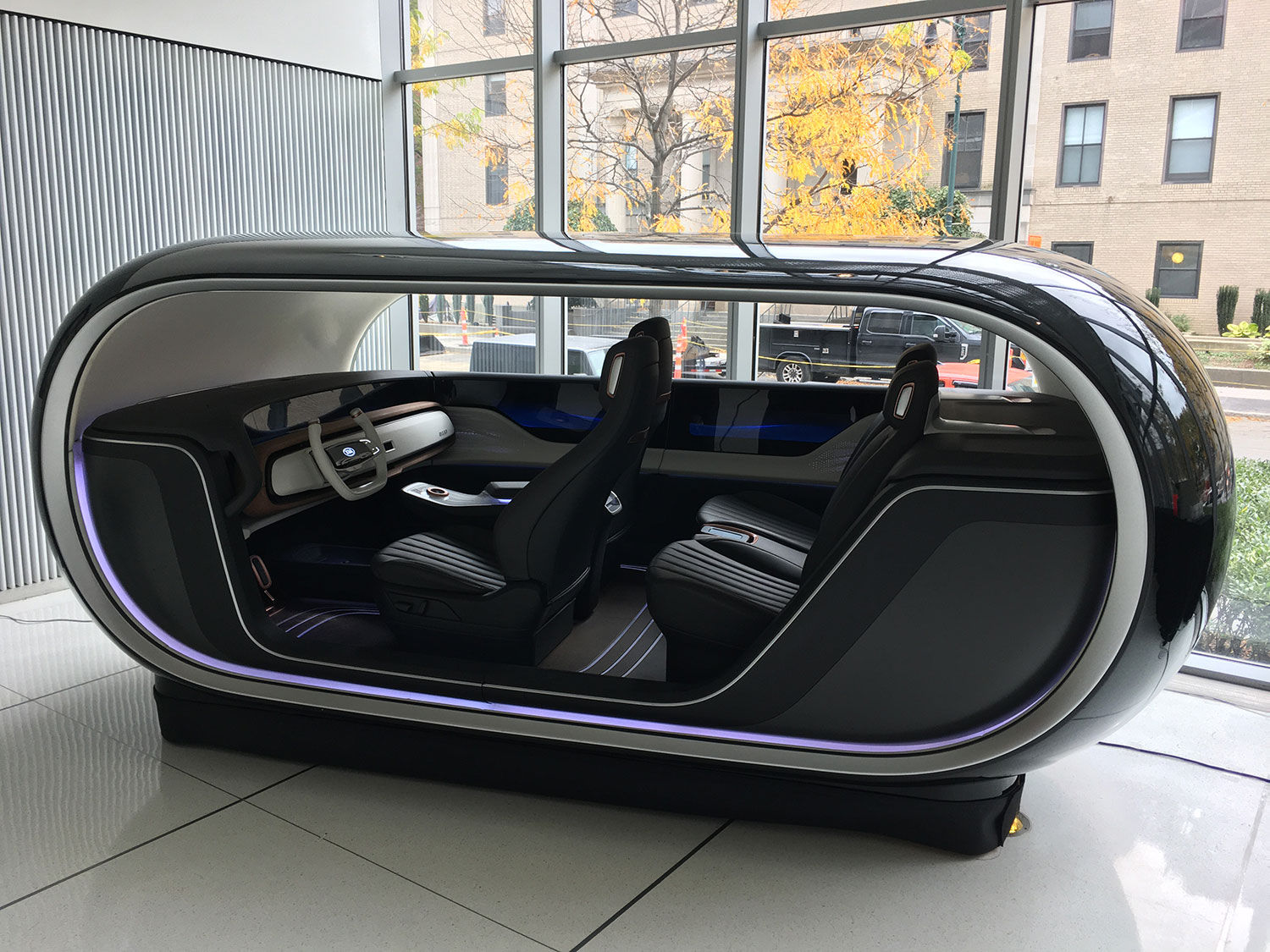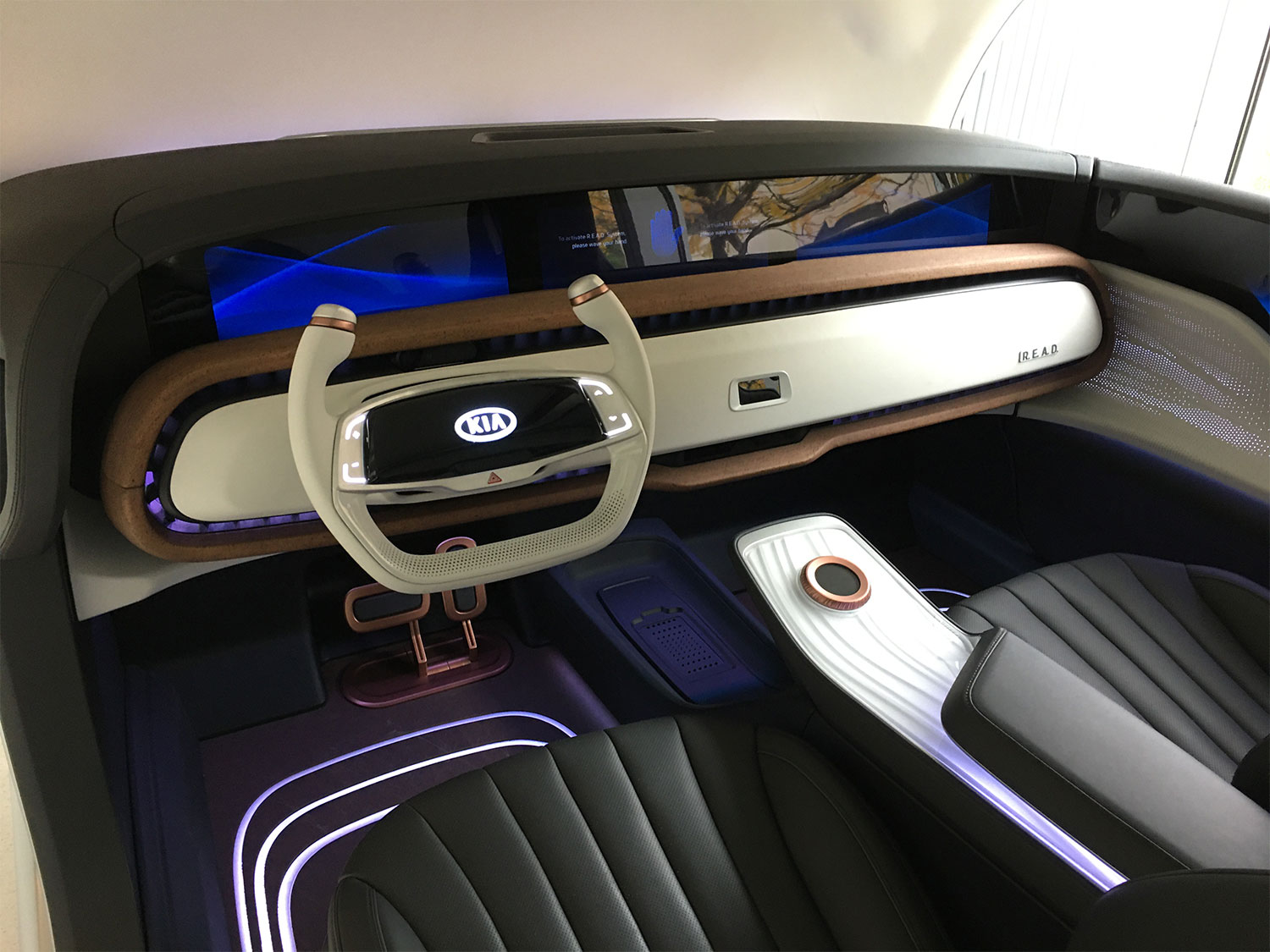 While looking at it, it triggered memories of images of the future, like Back To The Future and The Jetsons, where gravity was already addressed by some kind of technology. That probably was because it didn't have any wheels.
I was intrigued and I did a quick engineering analysis to see the feasibility of the vehicle. I mean, how the vehicle was going to move from point A to B with no wheels. And the outcome wasn't what I was imagining. I couldn't find any technology that could fit into this vessel, take off  with four people, nor fly with this shape.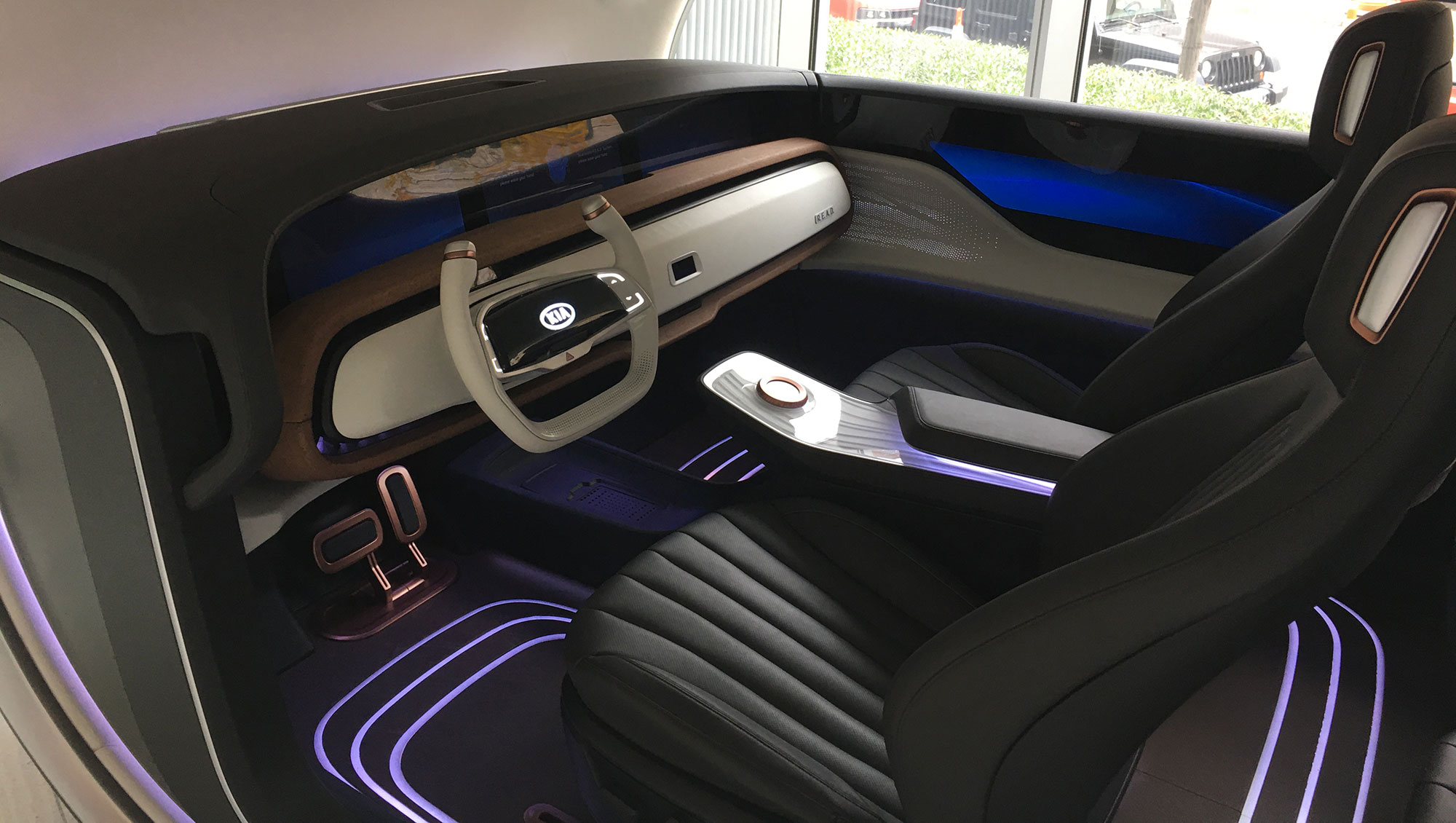 I found out that the vehicle was showcasing advanced algorithms on facial expression reading that control some aspects of the interior experience. It was a concept developed for autonomous driving where priority is given to improving the human mobility experience.
This development was interesting but somehow expected. What was more interesting to me was the vehicle exterior and interior design, shapes, material selection, finishes, and futuristic elements that were taking me to other places, way beyond facial expressions. It had the ability to break the law of Gravity for a moment… and made me think, what if….
I think the designers did a great job making this concept vehicle. The different elements that were assembled into this model are well balanced and give the vehicle wings to "fly" and dream in the collective imaginary.